Please take a minute
to review a sample order form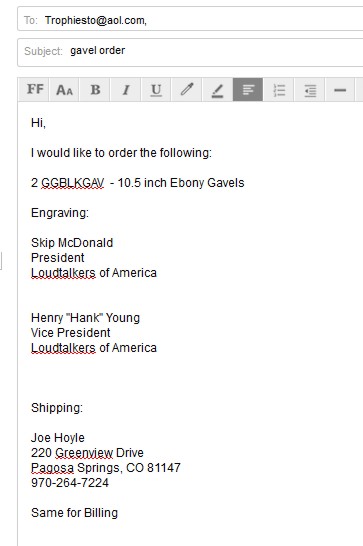 Accessories: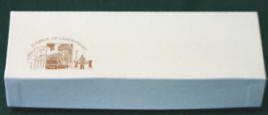 DELUXE GAVEL GIFT BOX - $6.50

Item # GGBLKGAV

To Order:
Email your order with the information below to trophiesto@aol.com
Call if you would like us to walk you through it.
866-282-9168

Step 1- Quantity and Item # and description

Step 2 - Enter Each Line of Personalization,
if ordering more than one just skip a line
between each personalization.
See Sample at Left.
Step 3 - Enter Billing address
and Shipping Address if different
Enter Phone #

Upon receipt of your email we will send you
an invoice with a payment link.
Most orders ship same day or following day.